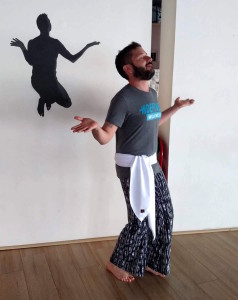 Nia Blue Belt
ONLINE Nia FreeDance • Every Other Friday at 7pm
I am a Nia FreeDance facilitator at StudioNia Santa Fe. Movement and dancing at the studio is about community for me and I want you to know that all are welcome here! I always step into the space with beginner's mind whether it's to facilitate Nia Freedance, teach in a jam, or receive as a student.
Conscious dance has been an intimate force in my life for over 15 years. It is my expression of self where I can nourish and heal the body, mind, soul, and spirit as I respond to the call of the music. Having also immersed in the practice of Nia as well as various forms of dance and martial arts, I truly believe that movement is life!
When you take my class, I invite you to step into the safe and sacred space and take a journey through the 4 realms of body, emotion, mind, and spirit. Along this journey, you have the freedom to radiate your unique story through the dance and experience the connection of community. I encourage, with love, that you explore the full potential and endless possibilities of your body's movement, song, and dance. There are no wrong answers and no experience is needed. I humbly invite you to step into the journey!