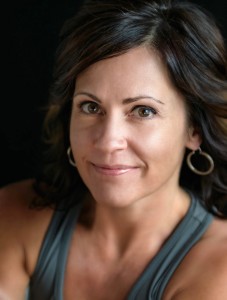 Nia Training Faculty, White Belt, Blue Belt and 52Moves Trainer, Nia Choreography Faculty, Second Degree Black Belt, MoveIT, FreeDance & 5-Stages Instructor
ONLINE
Move IT Sunday, Tuesday, Thursday at Noon •
ONLINE
Nia Wednesday & Saturday 9am
Kelle is a unique teacher trainer. From her 19 years of being a Rolfer and Rolf Movement Therapist, she brings a rich understanding of the human form and an 'integrationist' approach to looking at, sensing and moving the body. Her classes are athletic and undeniably packed with power, yet her years of work in the Healing Arts brings depth, compassion and choice into every move, making the class experience deep, yet intuitive. Kelle teaches from The Body's Way perspective, encouraging students to 'Know Thyself' in order to become a great healer to all. Beginner's mind is a touchstone in Kelle's trainings, as she brings a sense of curiosity and wonder for being alive. Spontaneity, humor and an undying love for the work of Nia are a few of the unique gifts she shares with her students.
"As a certified Rolfer and Rolf Movement Practitioner, I have discovered how to get in, move and successfully thrive in my body and my profession with The Nia Technique. How? I use my body and movement as medicine. I invite you to join me in class or in a Nia intensive training. Trainings provide you with a week dedicated to blending the concepts of the Healing Arts, Dance Arts and Martial Arts. The Nia White Belt Intensive Training is designed specifically for those desiring to add movement tools of body/mind/emotions/spirit into their life. I love sharing my 'integrative' perspective of the body and teaching new ways of creating systemic health and wellness by synthesizing anatomy, movement, somatics and therapeutics. You'll learn how to create whole-being wellness, how to apply practical body and life movement tools, how to enhance your personal life, and how to use movement to enhance getting in and living in the the body. The Blue Belt is dedicated to the art of Communication, Relationship and Intimacy. The 52Moves Training is The Art of Movement. In this training you learn how to condition your whole body with every Nia move. You'll also be inspired by the anatomy of movement. I hope you'll join me in a training, workshop or class!"
Please visit my website: www.kellerae.com for more detailed information on Nia Trainings.